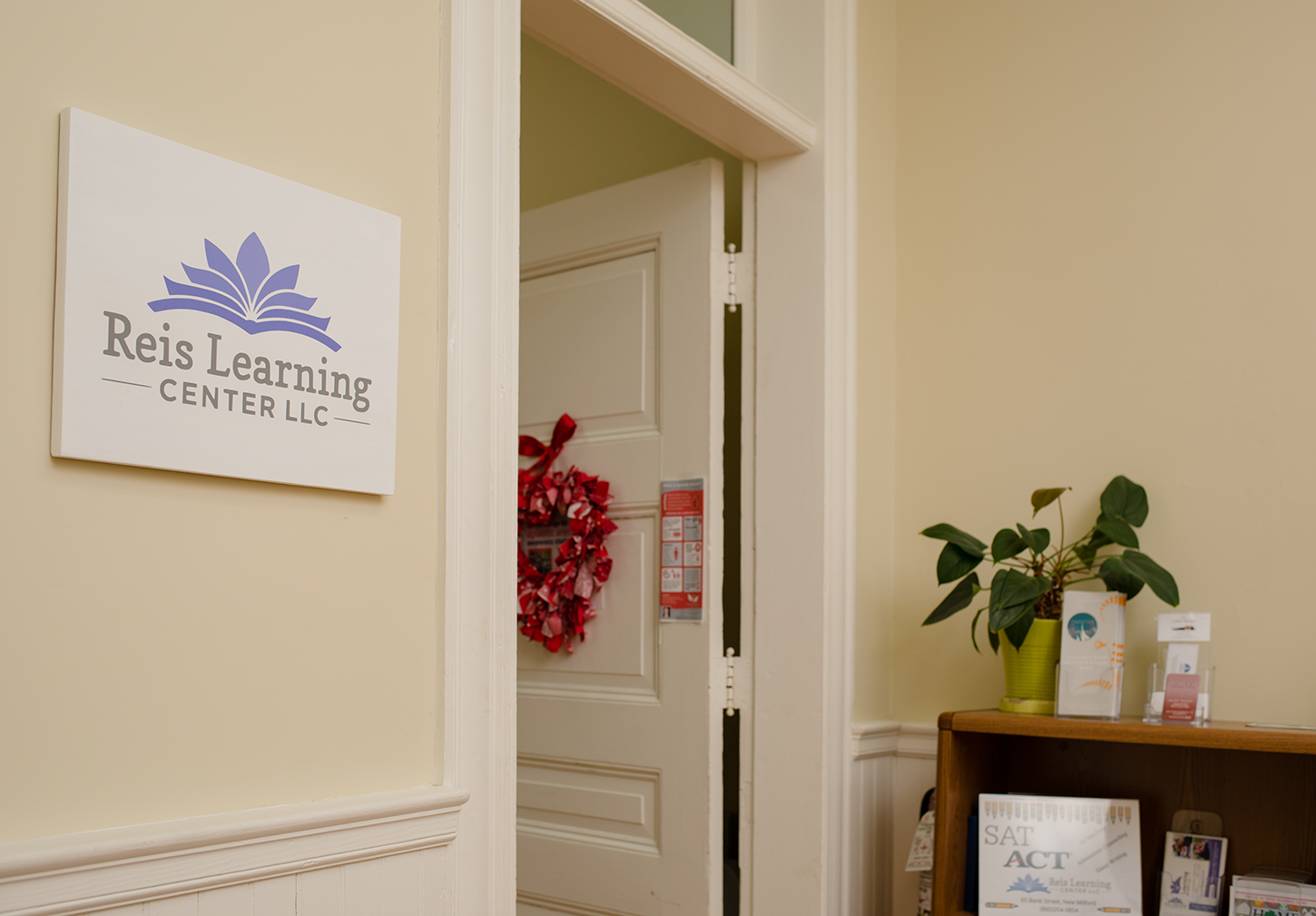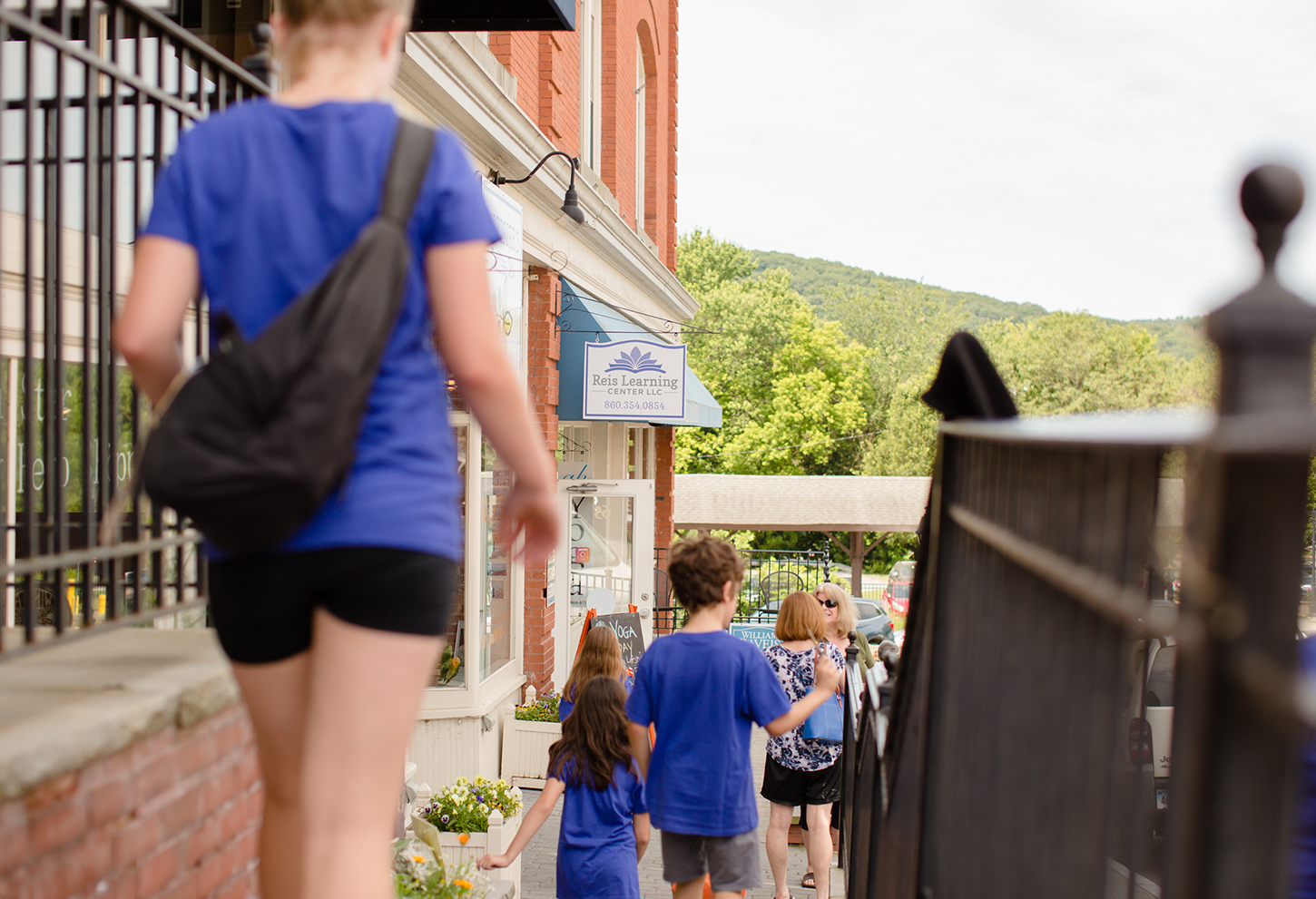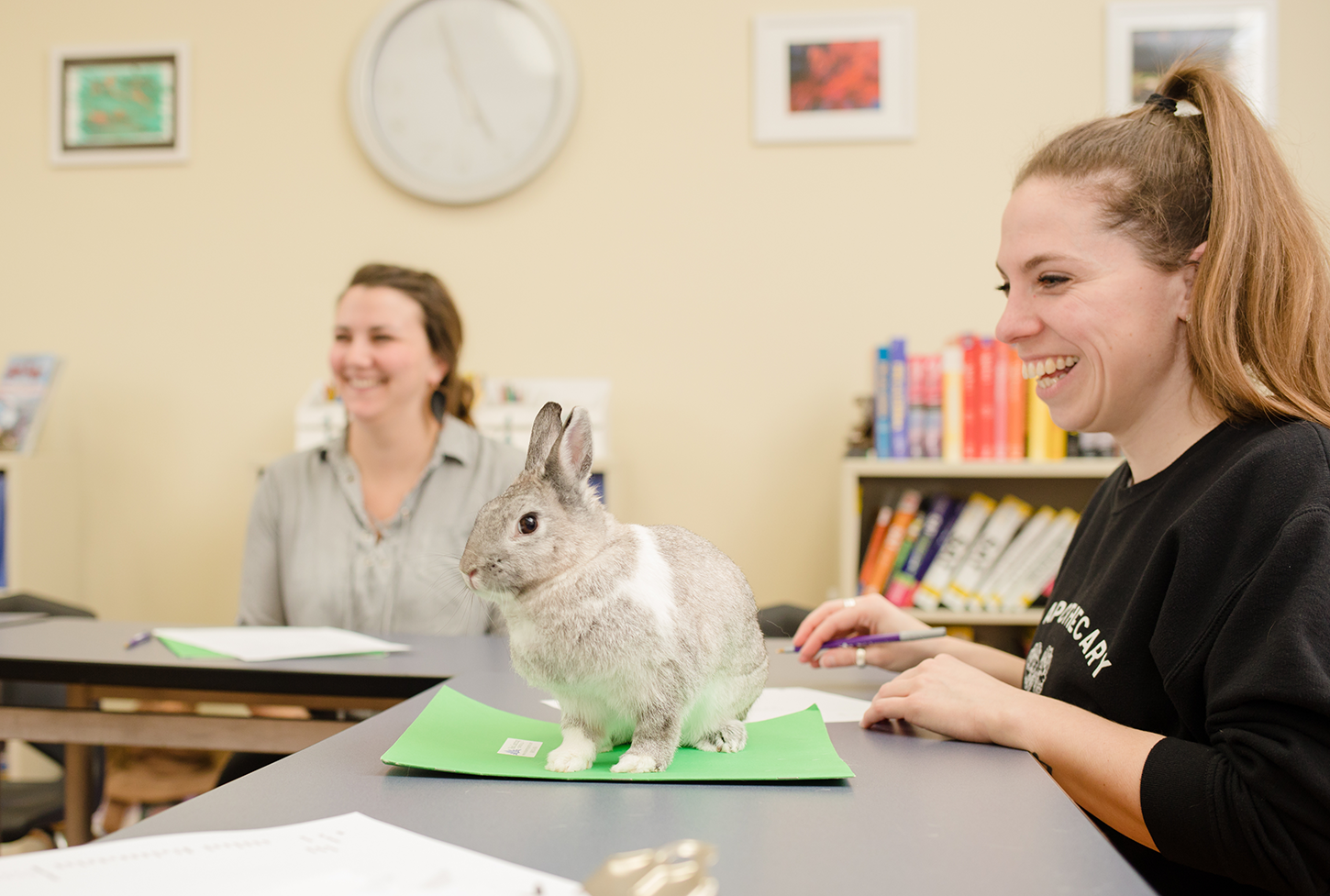 About Reis Learning Center
Reis Learning Center is an independent learning center located in New Milford, CT. At RLC, each student is treated to an individualized academic program that caters to his or her specific needs. These programs will help fill in any gaps they may have in academics and promote positive study habits.
Our services aren't just for younger students. We provide engaging activities for all age groups. We also provide support for adults who are preparing for college, seeking a GED or GRE, or studying for an industry exam. Tutoring and exam preparation help are available for students of all ages.
We are conveniently located in the heart of New Milford. Drop off your child and while they're hard at work, you can visit the many local shops, restaurants, movie theater, and more. Street parking is available as well as parking lots just across the street from us. NMPS students are also afforded the added benefit of school bus service directly to us. Stops are located on the corner of Bank Street and Railroad Street (just a couple hundred feet from our door). We'll always be glad to pick up your child at his/her bus stop.
The Story Behind Our Logo
The Reis Learning Center logo was designed to resemble an open book, inspired by a lotus flower. The lotus blooms in muddy water, rising above the muck to reveal something truly magnificent. Many of our students' academic careers are like that of the lotus – messy and unfavorable at the start, but with nourishment at Reis Learning Center, the result is something brilliant.
Our logo was designed with transformation in mind because that is what we look to achieve here. Some may see a book, others a flower – both perspectives are correct. Our logo, like learning, is ambiguous.
We take pride in knowing that all students learn differently and in our ability to adapt our teaching approaches to their learning styles.
Meet the Staff
All of the instructors at Reis Learning Center are professionals eager to help in whatever way will best serve our students. Click below to learn about the unique backgrounds of the people that make up our wonderful staff.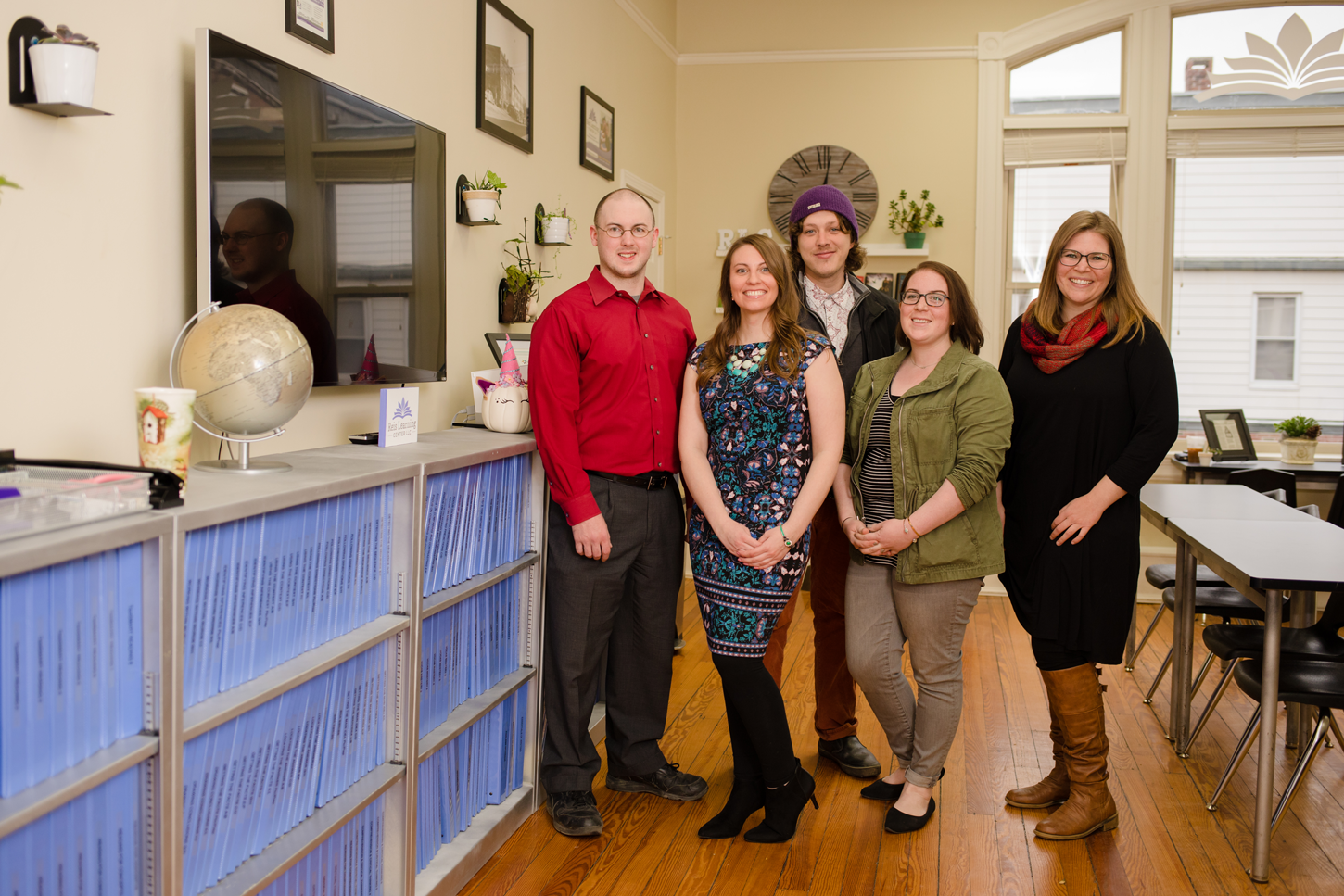 Awards & RLC in the News
Reis Learning Center grows with addition of RLC Classroom

"One of my visions has been, and is, to be a community hub," Reis said. "I love teaching, but I also want to make connections, not just with the student but with the whole family," Reis said.

Having a space outside of the main studio, which focuses on academics, enables Reis and her staff to reach more people in different ways and establish those connections.
Reis Learning Center honored with award
"Jessica Reis, owner of Reis Learning Center in New Milford, was presented with an award for best revenue-generating venture at the 2017 and 2019 Connecticut Entrepreneur Awards."

We also received first runner-up for Entrepreneur of the Year!
Local businesses honored at entrepreneur event
Several New Milford businesses took home awards during the recent 2019 CT Entrepreneur Awards event in Hartford.
New Milford Spectrum: Reis Learning Center aims to 'foster self-worth'
"Jessica Reis has a simple, yet powerful motto to guide her approach to helping students struggling in school: "It's about you, not just what you know."
Students Are Talking
I highly recommend Reis Learning Center! My daughter and my son have both attended RLC. The instructors are wonderful, patient and engaging.

Jessica and her team were amazing! My daughter felt comfortable the moment she walked through the doors. Everyone took the time to makes sure she understood the material she was being taught, and if she didn't understand they found a way to teach her so she did understand and that is exactly what she needed. My daughter felt very confident taking her SAT's for the last time this past weekend and that is because of Reis Learning Center. We can't thank you enough!!

My daughters and I have been taking ASL here all summer. What a wonderful atmosphere for learning! Professional teachers, high expectations but laid back enough to be a lot of fun!! We have learned so much in just 16 weeks, but we have laughed and made new friends as well. Do not hesitate to try something new here! Register your kids, or yourself!!

The Reid Learning Center is a really nice spot. Miss Liz and Miss Jessica were awesome with their creativity for our sensory class for toddlers. They had unique ideas and I love that we were able to take a little piece of art (a painting done by my daughter) home with us to show off!

I visited Reis Learning Center with my children at one of their many wonderful events. Their space is very open and kid friendly. The kids felt very comfortable at each station setup and are enjoying the books they received as a treat! Wonderful place with wonderful people. I recommend it highly!

Great place and great people. Summer camps and tutoring are above and beyond what I expected. Highly recommend.

Jess, and Sam, and Mike were the pillars of my confidence going into my exam. They inspire me to strive for my best and push me to think outside the box on the materials that we worked on together. In life, we are able to meet people who change us for the better, Jess and her team did that for me; it was truly a pleasure to meet and work with them!

The space itself is warm, bright and super inviting! Miss Jessica and Miss Liz are also warm and inviting, making the center a place you want to be in. Miss Jessica is flexible, knowledgeable, and has been very accommodating to even the youngest of crowds- babies and toddlers! The roof deck is an especially wonderful added bonus to this spa ace, you can't beat the view of downtown from up there. We love learning at Reis Learning Center!