Meet the Staff
All of the instructors at Reis Learning Center are professionals eager to help in whatever way will best serve our students. Click below to learn about the unique backgrounds of the people that make up our wonderful staff.
Jessica L. Reis, Director
Miss Jess grew up in Queens, NY and is a fan of some of the best sports teams around: the New York Yankees and the Rangers! She found it difficult when her family moved to Sherman (where her parents still live today) when she was 12. Many things changed that year: her address, a transition into high school, and a new diet as a vegetarian. Though moving to a new type of setting was tough (no more walking to school, friends' houses, the park, or really anywhere), Miss Jess is glad that she found Connecticut because of the lasting friendships that started here.
After high school, Miss Jess moved back to New York to attend college at Pace University to study Psychology. She knew early on that she wanted to help people that felt, perhaps, a bit lost or unheard who, with some support, could access a new positive perspective on themselves and their lives. She immersed herself in a combined degree program, earning both a BA in Psychology and MS in Mental Health Counseling in just 5 years. Other activities that influenced her were her work in Manhattan for a fund-raising office for St. Jude Children's Research Hospital, resulting from her role on the executive board of Up 'Til Dawn – a philanthropic organization on college campuses nationwide that fund-raises for St. Jude – and visits to the hospital's location in Memphis, TN.
While finishing up her secondary education, Miss Jess began to work in CT schools as a behavior therapist to children with autism and learning challenges. She pursed education in this field and plans to finish her BCBA in the future. After spending several years in various districts, Miss Jess decided to move back here and continue working with children in a different capacity, reviving her occupation as a tutor (something she had done in years past, while still in college).
Now, Miss Jess has her own private tutoring business and is excited to be compiling new programs in math, phonics, writing, and exam prep to benefit the students in New Milford and beyond. She is lucky to have a wonderful staff of instructors that make learning clearer and enjoyable for the students at Reis Learning Center. She is grateful for being surrounded by fun and positive people daily – staff and students alike – while doing something she loves!
If you want to know more, Miss Jess loves questions and would be happy to tell you more about her experiences thus far and her hopes for the future!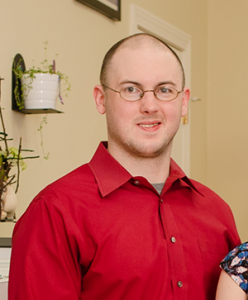 Mr. Mike
Mr. Mike was born in New Milford, Connecticut and has lived there his whole life. He graduated from New Milford High School in 2005 and chose to attend Western Connecticut State University in order to pursue a degree in mathematics education.
He had always been passionate about mathematics so he knew that a career as a math teacher would be a perfect fit for him. During his time at WCSU, Mr. Mike spent a year working as a student aide in two of the university's mathematics classes. In 2011, he completed his student teaching placement at Torrington Middle School and graduated with a BS in Mathematics Education. Soon after, he received his state certification to teach mathematics in Connecticut.
Mr. Mike continued his education at WCSU and received his MA in Mathematics in 2014. Mr. Mike is very excited to have the opportunity to be working with many great educators and students at Reis Learning Center. He hopes to help every student he works with gain a solid mathematical background.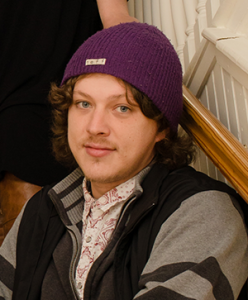 Mr. Sam 
Mr. Sam was born in New Milford in 1990 and has lived here his whole life. He graduated from South Kent School in 2008 and finished his bachelors at the University of Bridgeport in 2012 where he earned a BA in Music with a concentration on Education. During his time in school, Mr. Sam was always helping his fellow students with homework and studying. He was a leader in many study groups and even tutored music theory in college.
Mr. Sam continued tutoring after college and has been with Reis Learning Center from the start. He also tutored with the staff at RLC in years prior. He has enjoyed his time working with students immensely, especially in Math. His favorite subjects are Math, History, and Science and his favorite color is purple. Music is Mr. Sam's greatest passion. He plays the saxophone, bass, guitar, and trumpet (but not all very well). His best instrument is the saxophone and he dreams to one day achieve his goal of becoming a professional musician. Mr. Sam wants students to know that all things are possible as long as you always keep trying!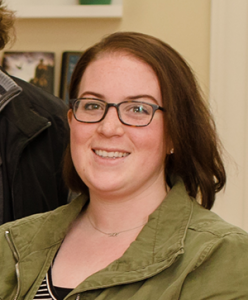 Ms. Lizz
Ms. Lizz grew up locally in New Milford and has been a Connecticut girl her entire life. When Ms. Lizz isn't working at RLC, she is a reading specialist at Ox Ridge School in Darien.
Ms. Lizz attended Manhattanville College where, aside from getting her bachelor's in Elementary Education, she also worked as a Resident Advisor, helping her fellow students adapt to college life. While at Manhattanville, Ms. Lizz made several life-long friends and her love of New York City grew. She loves to go see Broadway plays and visit the Village and Little Italy. She  continued her education and graduated from Western Connecticut State University, completing her masters in Reading Education.
In her free time, Ms. Lizz loves to cook and bake. Her specialty is chocolate chip cookies and her arugula/orzo summer salad. During the summer she reads almost non-stop. Her favorite author is Stephen King. Ms. Lizz loves to travel and has been to Montreal, Venice, Italy, Puerto Rico, Niagara Falls, and the Dominican Republic. Her dream trip is a tour of Europe.
When Ms. Lizz married her best friend James, they traveled to Antigua for their honeymoon, adding another place to Miss Lizz's travel log. They now live in New Milford and plan to keep exploring with their young son.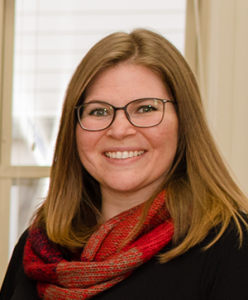 Miss Nicole
Miss Nicole grew up one town over in Sherman, CT. At the age of seven, Nicole found a love for both American Sign Language and singing. She began to teach herself sign then took private lessons, which lead to formal courses at the age of 12. She completed ASL 1-3. Nicole's love grew more and more as she dove into learning about the deaf culture.
Though she was a student of hearing, it was important to Miss Nicole that she submerge herself in the deaf culture. At the age of fourteen, she was accepted with a scholarship as the only hearing student that summer into the Performing Arts Program at Gallaudet University, the school for the deaf in Washington, D.C. This experience changed Miss Nicole's world; she'll never forget it.
Nicole attended Shepaug Valley High School, where she spent her days concentrating on music and the arts. For her senior project, she taught sign language. She then completed one year at Five Towns College as a Musical Theater major, with National Honors. She soon discovered opera and then transferred schools to Carnegie Mellon University. Miss Nicole graduated in 2010 with a BFA in voice performance, with university honors. While Miss Nicole was studying in Pittsburgh, she continued her passion for sign by volunteering for the summer program at the West Pennsylvania School for the Deaf.
For the past decade, Miss Nicole has built a strong foundation of nannying full time in six different cities with clients ranging from newborn to teens, all while pursuing her arts. After living in Brooklyn, NY, for four years, Miss Nicole now resides in her native hometown of Sherman, CT, pursuing what she loves. She has a passion for teaching and is very excited to exercise her strengths at Reis Learning Center.
Students Are Talking
I highly recommend Reis Learning Center! My daughter and my son have both attended RLC. The instructors are wonderful, patient and engaging.

Jessica and her team were amazing! My daughter felt comfortable the moment she walked through the doors. Everyone took the time to makes sure she understood the material she was being taught, and if she didn't understand they found a way to teach her so she did understand and that is exactly what she needed. My daughter felt very confident taking her SAT's for the last time this past weekend and that is because of Reis Learning Center. We can't thank you enough!!

My daughters and I have been taking ASL here all summer. What a wonderful atmosphere for learning! Professional teachers, high expectations but laid back enough to be a lot of fun!! We have learned so much in just 16 weeks, but we have laughed and made new friends as well. Do not hesitate to try something new here! Register your kids, or yourself!!

The Reid Learning Center is a really nice spot. Miss Liz and Miss Jessica were awesome with their creativity for our sensory class for toddlers. They had unique ideas and I love that we were able to take a little piece of art (a painting done by my daughter) home with us to show off!

I visited Reis Learning Center with my children at one of their many wonderful events. Their space is very open and kid friendly. The kids felt very comfortable at each station setup and are enjoying the books they received as a treat! Wonderful place with wonderful people. I recommend it highly!

Great place and great people. Summer camps and tutoring are above and beyond what I expected. Highly recommend.

Jess, and Sam, and Mike were the pillars of my confidence going into my exam. They inspire me to strive for my best and push me to think outside the box on the materials that we worked on together. In life, we are able to meet people who change us for the better, Jess and her team did that for me; it was truly a pleasure to meet and work with them!

The space itself is warm, bright and super inviting! Miss Jessica and Miss Liz are also warm and inviting, making the center a place you want to be in. Miss Jessica is flexible, knowledgeable, and has been very accommodating to even the youngest of crowds- babies and toddlers! The roof deck is an especially wonderful added bonus to this spa ace, you can't beat the view of downtown from up there. We love learning at Reis Learning Center!